Get instantly $10 Off if you Purchase a
$40 Gift Certificate!!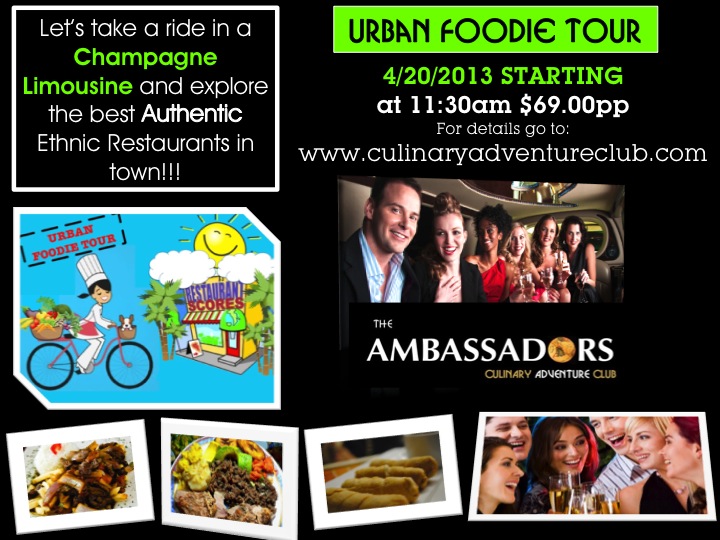 Have an incredible experience visiting our local Authentic Ethnic Restaurants in a CHAMPAGNE LIMOUSINE!!!
Stamp your Foodie Passport in PERU, VENEZUELA & CUBA.
Also you can dress up and play typical instruments of the countries in this journey!!!
4/20/2013 STARTING at 11:30am $69.00pp
Meeting Location: Canta Rana Restaurant
1813 Fruitville Road, Sarasota FL, 34236
All tours consist of no more than 10 guests per Limo in order to deliver an intimate, personalized experience.
Each guest will have ample opportunity to interact with your tour guide as well as the chefs and other restaurant staff that you meet.
DON'T MISS OUT!!!